by Jason Stuart, Reference Librarian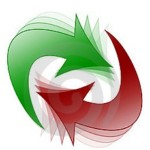 The Library and Writing Center are separate departments that together can help you flourish in your coursework. Knowing which one to use will save you from delays and headaches when tackling your assignments.
Each year on the Customer Satisfaction Survey (CSS), we receive several comments that suggest that students are not always aware of the different services the Library and Writing Center offer. Here are two comments from the CSS last fall:
"It would be convenient if someone could sit down and teach students how to do the different citation formats (Turabian, APA, MLA) because when I came to Regent I only knew how to cite in MLA."
"…when I submit the MLA citations that Library [databases] say are correct, my professors tell me that they are not."
Although the reference librarians can find citation information in the appropriate style manual, for expert citation assistance, the Writing Center is the place to go. The writing coaches there not only make sure your reference list and parenthetical citations (or footnotes for Turabian users) are formatted correctly, but help ensure that your paper does not contain inadvertent plagiarism through insufficient crediting of sources and ideas.
In general, the Library is where you should go during the early and middle stages of your paper, before you get down to writing. The reference librarians will help you with questions about how and where to research a particular topic. They can also suggest resources to help you select or narrow down a topic, such as Issues & Controversies database.
Once you have your resources and are ready to begin writing, you are ready for the Writing Center. The Writing Center provides "beginning to end" coaching to make sure that your final draft will be as strong as possible.
For more information, view the Library and Writing Center videos.