by Melody Diehl, Divinity Librarian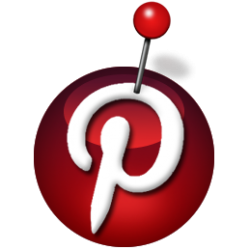 The Library is Pinning!
The Regent University Library is now showcasing the fun and beauty of the literary world through our photo-driven Pinterest page. Pinterest is a social media site that connects you with ideas, events, recipes, and more through visually stimulating images. The site has a simple layout, but is rich with content and connected to websites on every subject. Visit our Pinterest page and see our favorite places, cool book art, reading suggestions, and Library events.
As winter fast approaches, warm up with Louisa May Alcot's Apple Slump from our literary foodie recipe board, get cozy by the fire with our Book Club titles, and satisfy all your Christmas shopping needs with our literary gift idea board. You can also learn about Virginia history or step into magnificent spaces from around the world.
When you click on the images, you will be whisked away to websites that provide full recipes, articles, and forums. We add pictures nearly every day, so "follow" us to see our latest posts immediately, and be sure to share your favorite posts on your own boards.