by Leanne Strum, Ph.D., Associate Dean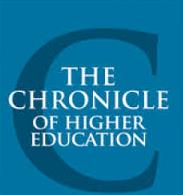 Regent University Library is excited to share the news that our students, faculty, and staff can now access The Chronicle of Higher Education (CHE) online, anywhere and anytime. The Library now subscribes to an upgraded version of CHE that provides for direct off-campus access via a Regent University e-mail addresses.
CHE provides news and information about higher education, job listings in academia, online discussion forums, and career-building tools such as online CV management, salary databases, and more.
To access CHE off-campus, users simply click "Log In" at the top of the page, choose "Create a Free Account" and enter their Regent University e-mail address.
Here are step-by-step instructions for creating a Chronicle of Higher Education account:
Go to the Library's A-Z database list at http://libguides.regent.edu/databases.
Click on letter "C."
Click on The Chronicle of Higher Education link. (If off-campus, you will be prompted to log in with your MyRegent ID and password.)
Once you are on the CHE site, click on the "Log In" link at the top right of the page.
Once you are on this page click on "Create a Free Account."
Follow the three simple steps to create your own personal account. It is that easy!
Be sure to use your Regent University e-mail address so that the CHE server will recognize it as a paid member account.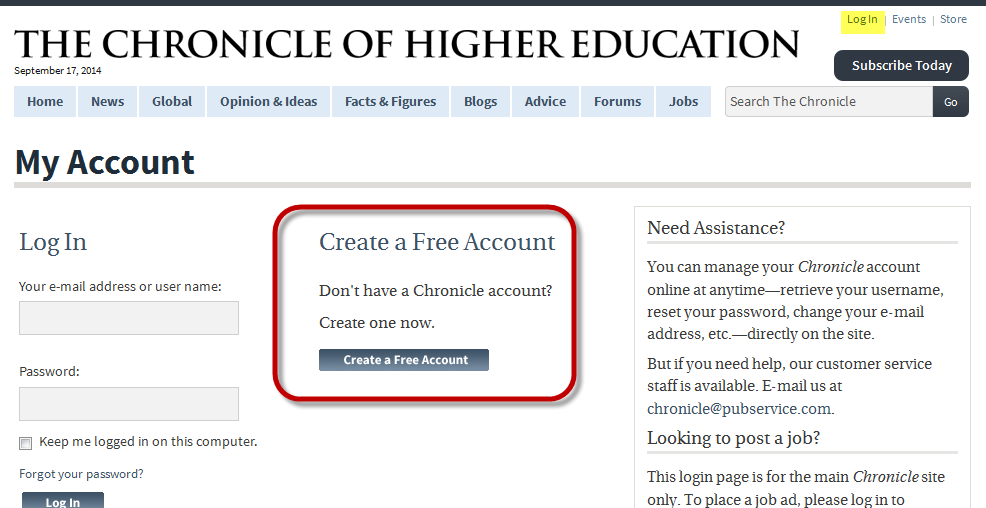 With this account you will have three new ways to access CHE:
From an iPad: Install the Chronicle's free iPad app to download all sections of CHE. Includes both current and past issues. (Download at the iPad app store.)
From a smart phone or tablet using a Web browser: The mobile interface makes CHE easy to read when one is on the go.
From any computer: Go to chronicle.com from any location without having to sign in via the Library databases.