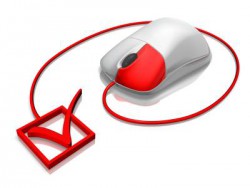 Last fall, the Library took our 12th annual Customer Satisfaction Survey (CSS).* The 2015 CSS, which consisted of separate surveys for students, faculty, and staff, was completed over the course of two weeks in November. Our survey aims to gauge how well we are facilitating student learning and research through our resources, services, and physical space. Thank you to everyone who participated, and congratulations to the five winners in our Amazon gift card appreciation drawing.
We received 571 responses, including hundreds of comments covering nearly every aspect of our services. Click here to view all three surveys.
Kudos!
A number of respondents commented that the Library is a great place to study and is blessed with a friendly, welcoming staff. Here are a just a couple of the praises we received:
"The Regent Library outpaces every other university library I have experienced. Staff is helpful, the range of books available is expansive, and the interlibrary loan service has saved my research many times."
"Had it not been for the great services of the Interlibrary Loan, I may have had to drop a course. You have saved me time, and given me opportunity to pursue my calling. Thank you so much!"
However…
Although we are grateful for comments such as these, the real purpose of the CSS is to learn what changes and improvement our users would like to see. Some of the criticisms we received include the following:
Excessive noise
Problems with interior of Library (signage, furniture, electrical outlets, etc.)
Technical problems within the Library website
Problems with OneSearch
You spoke, we acted.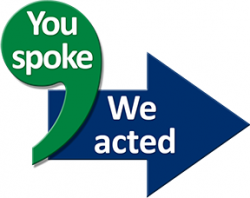 In the weeks ahead, we will address these and other topics in this space. The Library makes every effort to implement improvements requested by our faculty and students.
The next CSS will be held in fall 2016, but you don't have to wait until then to share your thoughts. Send us your ideas anytime through our online comment form.
_____________________________________
*In 2009 and 2012 the LibQUAL+® was used instead of the CSS. LibQual is a standardized instrument administered by the Association of Research Libraries.